Student Wireless Access
Purpose: The GCSC WIFI network will work with most personal wireless devices. This document demonstrates the use of Windows built-in wireless software. Your computer software may vary slightly in set-up. Your wireless device must support WPA encryption.
Depending on your operating system and your software configuration, you may see a message that informs you that you are within range of a wireless access point (see Figure 1). Open your wireless access software to enter your wireless setup. On some devices you will need to go to settings and then to Wi-Fi setup.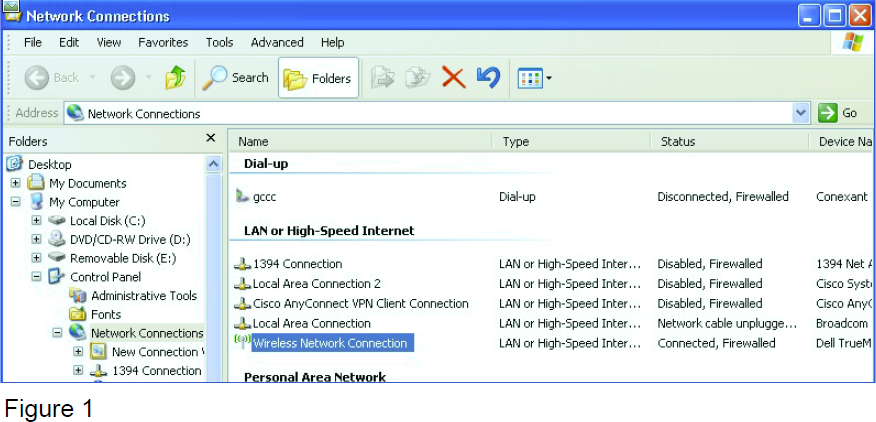 Ensure that the wireless access point you are choosing is a GCSC wireless access point. Locate and click the "gulfcoast" wireless network to connect. (Figure 2). If you cannot see the network you may need to refresh network list".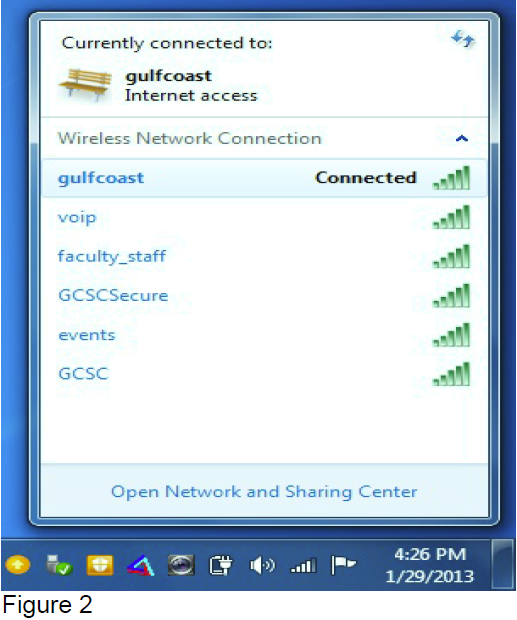 3. (Figure 3) When the Wireless Network Connection screen appears, enter the WPA2 network key gcscgcsc and click connect.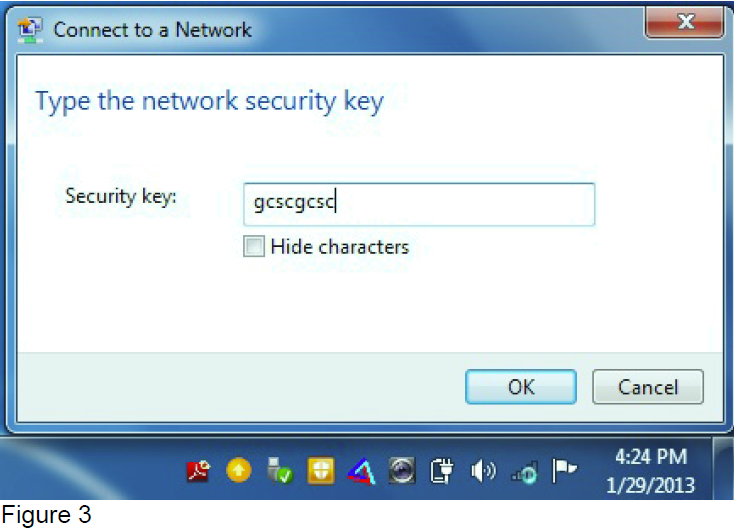 Navigate to any web page using your web browser. Logon using your MyGCSC user ID and password then click the Log In button. For local patrons: Use the username and password you received by email after submitting a wireless request.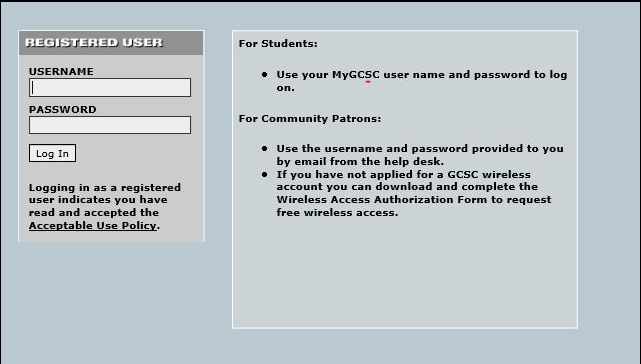 When your log in is accepted you will be redirected to the Wireless student portal page. This page contains the GCSC acceptable use policy.
Click accept to gain wireless web access to the internet.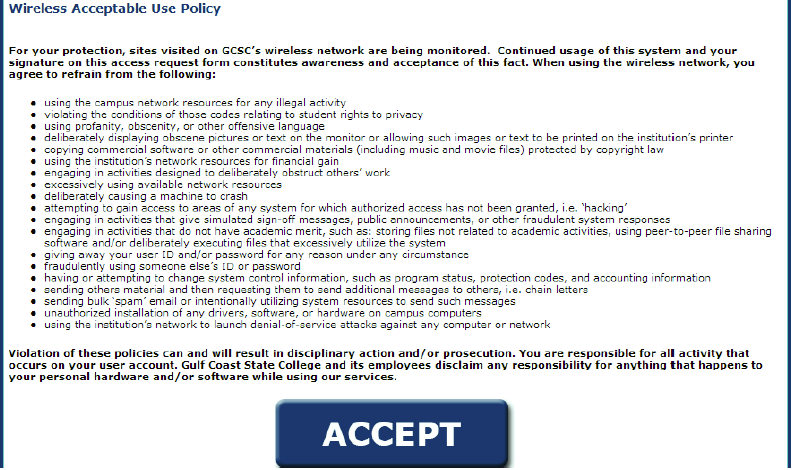 Note: Never share your username or password with anyone or allow anyone to use your connection. You are responsible for anything done using your account. If you have any questions regarding the usage or setup of your account, please call 769.1551, extension 3303.