Interview Videos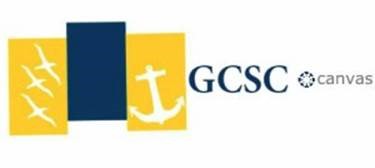 Canvas Employee and Student Interview Videos: Check them out now!
Several college employees and students have been interviewed about their Canvas experiences.
The names of the participants are below:
Emily LeBron Wildeman, Student Interviewee
Katherine Riley, Faculty Interviewee, Assistant Spanish Professor
Emmanuel Hernandez, Faculty Interviewee, Assistant Business and Technology Professor
Barbara Cline, Professional Staff Interviewee, Assistant Coordinator of Online Learning
Trevor Jones, Student Interviewee
Angelia Reynolds, Administrator Interviewee, Chair of Mathematics
Wendy Dover, Librarian Interviewee, Access Services Librarian
Mallory Fuller, Student Interviewee
Rachael Robinson, Alumna Student Interviewee
Erika Goines, Director and Video Editor, Associate Professor of Business and Technology
Brandon Smith, Student Videographer and Assistant Coordinator of Production and Technical Support
Jason Hedden, Administrator Interviewer, Chair of Visual and Performing Arts
The Canvas Videos are on Youtube and on GCSC-HDTV!
Brandon Smith has posted the Canvas videos on to GCSC HD-TV. You can view GCSC HD-TV channel online streaming for free, at www.gcsctv.com . We also broadcast on local cable channel 5 and 6 on Comcast and WOW!
For a list of when the Canvas Videos will be playing, we have an automated Program Guide displayed online that can be found here: www.gulfcoast.edu/campus-life/gctv/tv-program-guide.html.
The Program Guide uses the same naming setup as the Youtube videos which can be found here: https://www.youtube.com/playlist?list=PL9--WVPvSctGOgmW57v0zNOID7TShfgss.