Gulf Coast State College
5230 West Highway 98
Panama City, Florida 32401
850.769.1551
facsimile: 850.872.3836
Toll Free: 1.800.311.3685
Telecommunications Device for the Deaf (TDD) 850.872.3834
Florida Relay System 1.800.955.8771 (TDD only)
www.gulfcoast.edu
Just Getting Started in the College Process?
2023-2024 General Catalog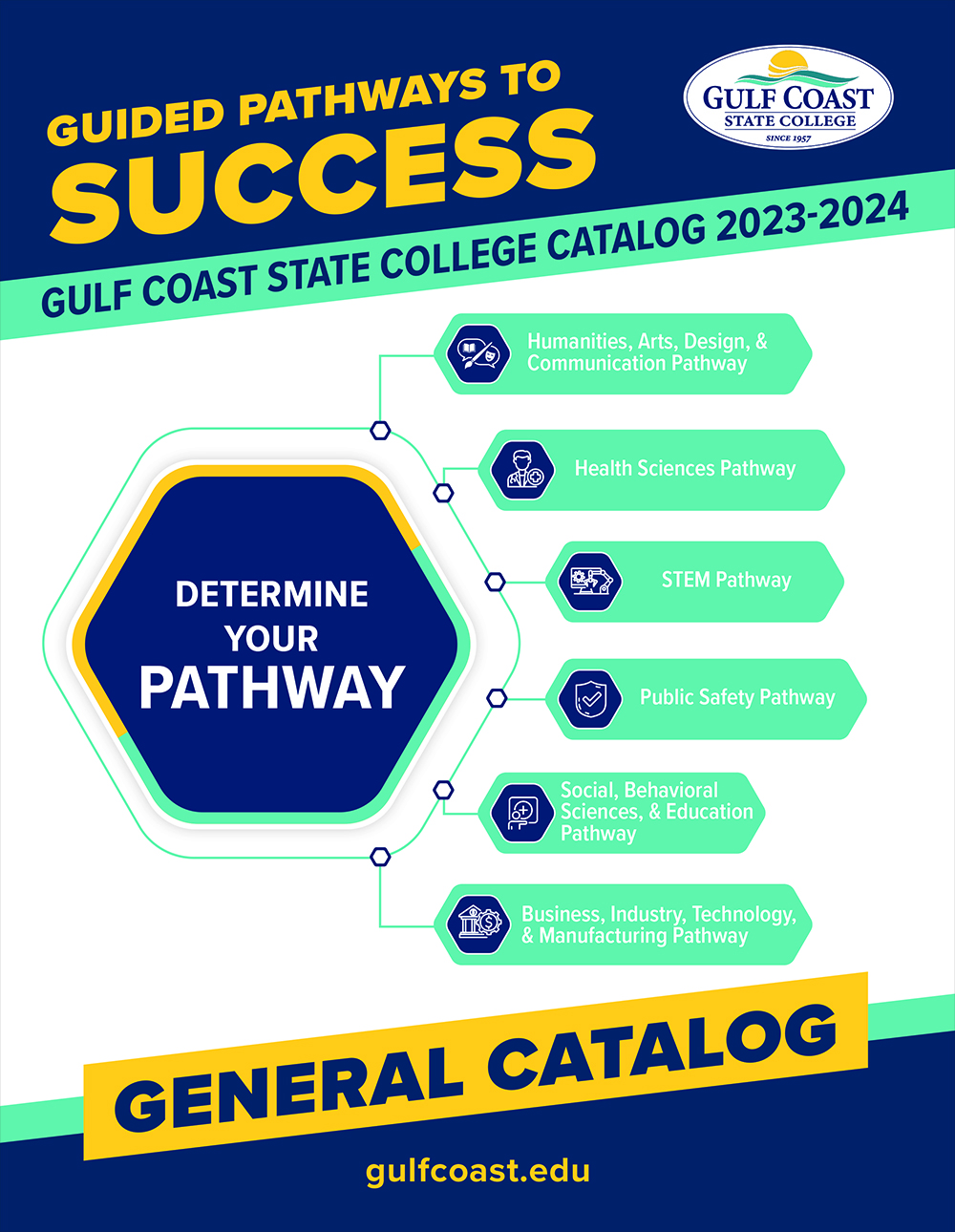 ---
Gulf Coast State College is accredited by the Commission on Colleges of the Southern Association of Colleges and Schools to award certificates, diplomas, associate degrees and baccalaureate degrees. Contact the Commission on Colleges at 1866 Southern Lane, Decatur, Georgia 30033-4097 or call 404-679-4500 for questions regarding the accreditation status of the institution or if there is evidence that appears to support Gulf Coast State College's significant non-compliance with a requirement or standard.
Gulf Coast is also a member of the American Association of Community Colleges, Association of Florida Colleges, American Council on Education, and Council for Advancement and Support of Education.
Gulf Coast State College does not discriminate against any person in its programs, activities, policies or procedures on the basis of race, ethnicity, color, national origin, marital status, religion, age, gender, sex, pregnancy, sexual orientation, gender identity, genetic information, disability, or veteran status. All questions or inquiries regarding compliance with laws relating to non-discrimination and all complaints regarding sexual misconduct or discrimination, may be directed to Lee Wood, Executive Director of Human Resources /Title II/504/Title IX Coordinator and Employment Equity Officer, Gulf Coast State College, 5230 W. US Highway 98, Panama City, FL 32401; 850-872-3866. Rules, policies, fees, and courses described in this catalog are subject to change without notice.