F-1 International Students Admission Requirements
(This information is for F-1 International Students only. If you are a Permanent Resident Alien or other VISA type, please complete standard application.)
F-1 Students are defined as individuals in the United States engaging in a full course of academic study in an accredited educational program that has been designated by the Department of Homeland Security.
Gulf Coast State College takes pride in providing an admission process for our international students that provides assistance to you every step of the way. Even if you have prior college experience, attending college in a new country takes a lot of work but we strive to make it an exciting adventure! You will have contact with the International Student Specialist from the beginning of the admissions process, throughout your program, and to assist you with graduation. If you would like to attend GCSC as an F-1 International Student, email Enrollment Services at gcscinternational@gulfcoast.edu or if you have specific questions or require additional assistance.
Thank you for choosing Gulf Coast State College (GCSC) as your school. The information below shows the necessary requirements and documents that must be submitted before your I-20 can be issued.
Students requiring the F-1 Student Visa, including those who are transferring their F-1 Student Visa from another U.S. institution, must meet the following admission requirements:
Term Deadlines
International applicants should begin their admissions process at the earliest possible date in advance of the intended term of enrollment. Three-to-six months lead time is recommended to assure enrollment as requested.
Admission Deadlines
| Term | Start Date | End Date | Application Deadline Date |
| --- | --- | --- | --- |
| FALL | August | December | May 26 |
| SPRING | January | May | October 2 |
| SUMMER | May | August | February 15 |
Tuition & Fees
* Fees are subject to change.
| Per Credit Hour | Per Semester (12 credit hours) |
| --- | --- |
| $359.71 | $4316.52 |
Meet Some of Our Current International Students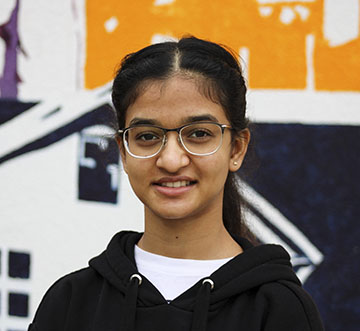 Isha Joined GCSC From India in 2019
"I always thought that colleges in the United States were worth it for whatever career I choose! I'm very grateful that I came across such a wonderful college; GCSC. I was intrigued and decided to enroll when I saw the rankings for GCSC for the nursing program. I've had a wonderful experience since I first came here. The courses GCSC provides fit my career and priorities perfectly. I am pleased to have chosen GCSC to graduate with my first nursing degree ever."