Contact
Brittany Page, B.A.S., CST, CSFA
Coordinator, Health Sciences, Surgical Services
850.873.3551
bpage2@gulfcoast.edu
Surgical Services ProgramS
Our programs provide you with the knowledge, skills, and behaviors necessary to become a certified expert in one of these related fields. Our programs run through the Summer semesters allowing you to complete your program of study within 2 years, for the Associates Degree (AS).
Members of the surgical team work in a variety of places, and the options are many. Choose the program that meets your immediate needs.
For more information about our graduation rates, the median debt of students who completed the program, and other information, please visit the Gulf Coast Gainful Employment Page and select the Program and/or view Page 3 of each application information packet.
State of the Art Training - LapSIM ST
HSC 1004 Healthcare Dual Enrollment Class
Not sure which program you are interested in? This class is available as an exploration of healthcare careers for both high school students and college students; 3-credit class completely online. See an Advisor for more information.
Certified Surgical Technologist (CST)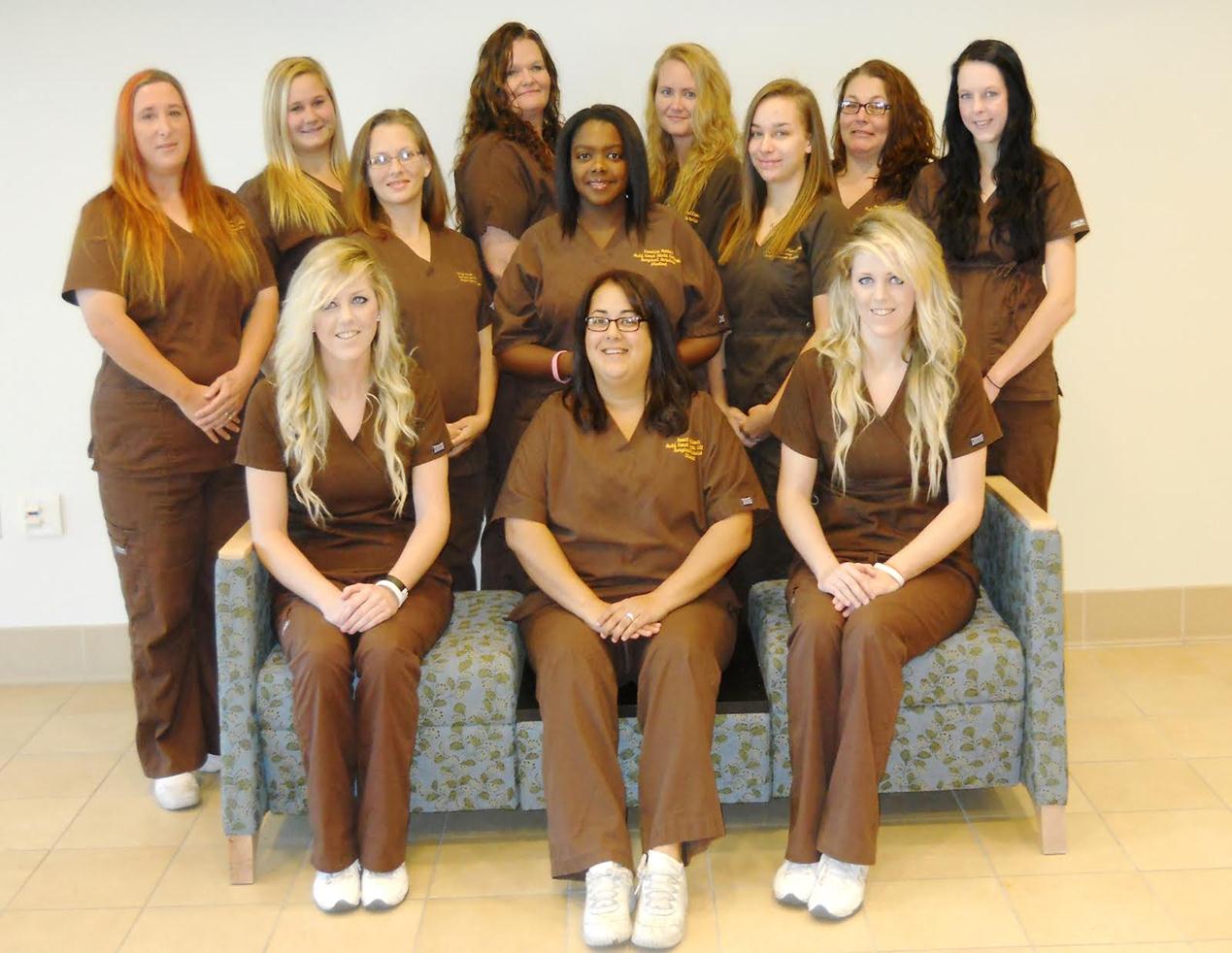 This 2 year program includes prerequisites that begin in May each year with the core classes beginning the following January. Graduation is in December each year.
There are 15 credit hours of General Education courses (5 classes) for the Associate Degree in Surgical Services (AS1-HS). Once completed, you can continue your education by obtaining a Bachelor Degree in Applied Science (BAS) at Gulf Coast State College.
The Certified Surgical Technologists (CST) students who wishes to attain an Associate's Degree in Surgical Services can apply for college credit through the articulation agreement based on verification of a successful and current certification (CST), and completion of the external credit packet. A minimum of 16 college credits, or 25% of the college credits required, must be taken at Gulf Coast State College.
Surgical First Assistant Program
There are Two Entry Points: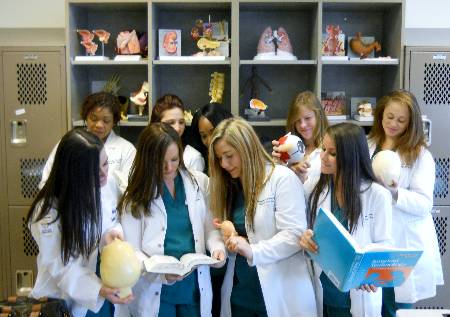 As a new student with NO medical experience in the Traditional Dual Enrollment CST/CSFA program, you complete the program within 6 semesters/ 2 years. Students who successfully complete all work , may sit for both examinations, the Certified Surgical Technologist (CST) and the Certified Surgical First Assistant (CSFA).
CST to CSFA Program, gain college credit for your certification and experience level. A nationally accredited certification as a Certified Surgical Technologist such as the CST can become a Certified Surgical First Assistant (CSFA) in one year or less through our program of online core courses, and successful completion of the NBSTSA requirements for certification. Students who are already a nationally accredited certification as a Certified Surgical Technologist (CST) are accepted each term.
For those entering the CST to CSFA Program ONLY:
There are two completion points for either a College Credit Certificate (SFA-CCC), or a 2 year Associate Degree option (SFA2-AS). You can choose to complete the College Credit Certificate for SFA, and then proceed to get your Associate Degree in Surgical First Assisting with further education credit hours (SFA2-AS). You can then go on to complete a Bachelor Degree in Applied Science (BAS) with a concentration in Health Sciences at a more economical cost than major universities.
Professional Organizations
Visit the Following Websites to Learn More About the Profession of the Surgical First Assistant.

Registered Nurse Programs
Perioperative Nursing for Registered Nurses
If you are a student enrolled in the Nursing program who has completed at least one semester at GCSC, you can take this class over the Summer, or

if you are licensed as a RN, you may take this program to gain the knowledge and training to advance into the Operating Room.

If you desire to learn how to scrub, you may take a clinical class offered that term.
Registered Nurse First Assistant Advanced Technical Certificate (RNFA-ATC)
Apply to the program and complete the required courses to become a RNFA in the State of Florida. The program is completely online, except for an on-site lab course (3-4 days). Program admits once per year in the summer semester and is delivered over two semesters (summer and fall).

As a CNOR or CNOR Eligible operating room experienced registered nurse with a bachelors degree, you are required to take the 2 classes (6 credits) and submit your CNOR certificate portfolio packet for external credit for the 3rd class. *For those who do not have a BS Degree, GCSC offers Accredited online BS Degrees which are a more economical than major universities.

As an ARNP with no experience, you are required to take the minimum 3 classes (9 credits). You may take an additional 1 credit class that is offered in the term, to learn how to scrub.
INFORMATION ON THE GCSC BSN PROGRAM