WHERE WILL GCSC TAKE YOU?
Get valuable career training in the field you're passionate about. Learn a new skill to advance in your current job. Earn credits toward higher education at other top colleges in Florida. Whatever your goal, you can reach it at Gulf Coast State College.
Choose Your Pathways
GCSC pathways: Helping you define your career path.
Not sure which Gulf Coast State degree program is right for you?
Explore by pathway—choose the group of fields or industries that best aligns with your interests, strengths, or goals.
EXPLORE GCSC BY LOCATION
Take courses or earn your Gulf Coast State College degree where it works best for you. As one of the most affordable state colleges in Florida and offering four locations and online options, GCSC is ready to meet you, wherever you are on your path.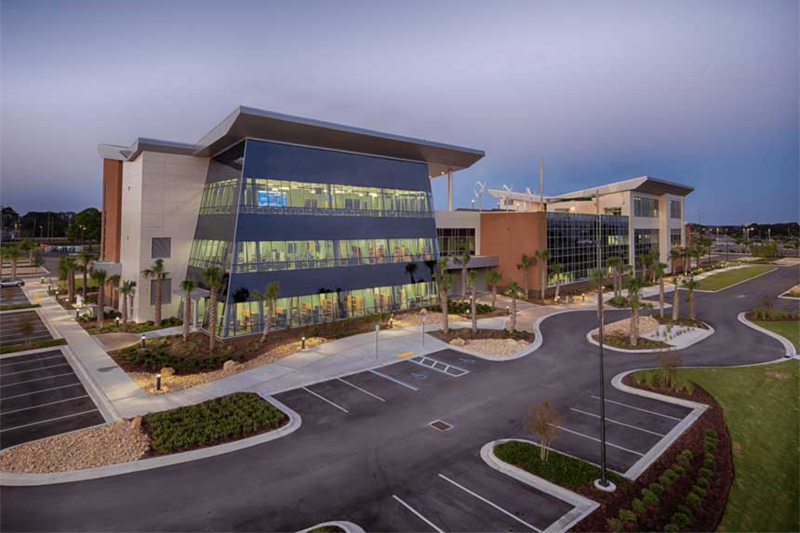 Why Gulf Coast State College?
What's Happening at GCSC
19:1

Ratio of Gulf Coast State College students to Gulf Coast State College teachers

Receive the personalized attention you deserve in a college setting and work with respected, dedicated faculty. Learn more about how GCSC helps you succeed.

98.6%

of GCSC students recommend Gulf Coast State College degrees, pathways, and programs.

Experience the reasons alumni continually recognize Gulf Coast State College: outstanding student support, affordable tuition , and career preparation.

91%

of students are either hired or continuing their education within their field of study within 1 year of graduation from Gulf Coast State College.

Realize your potential—in your career, education, or passion. Our pathway navigators will be your guide along the way.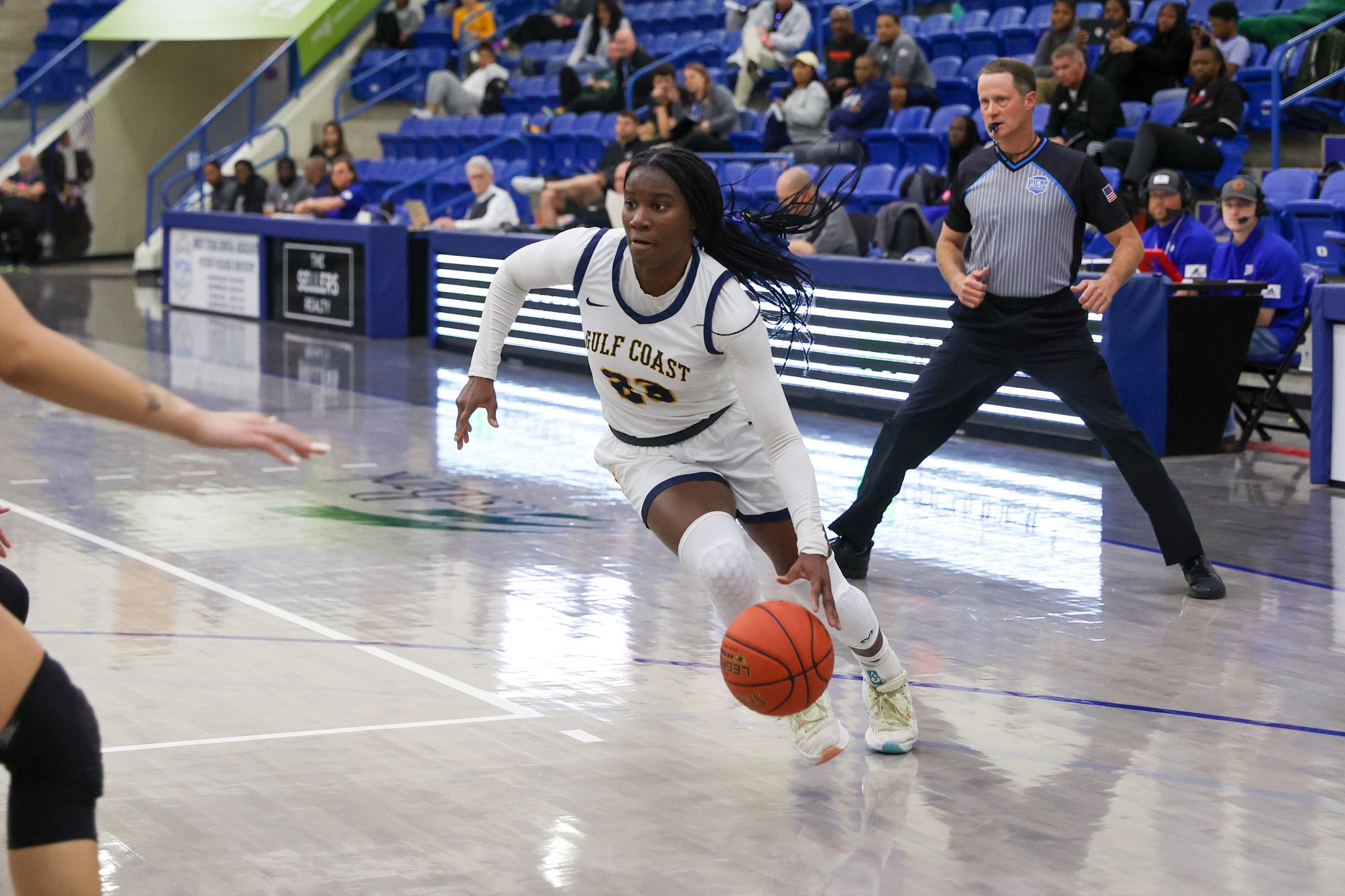 "Thank you, Gulf Coast State College! This program [women's basketball] has given me the greatest experience to start off my collegiate career. I will forever be indebted to this school that gave me two years of the best basketball, a degree, and my best friends for life. Gulf Coast will forever have a piece of my heart. I am excited for the next chapter of my basketball career, stay tuned, and forever ANCHOR UP!"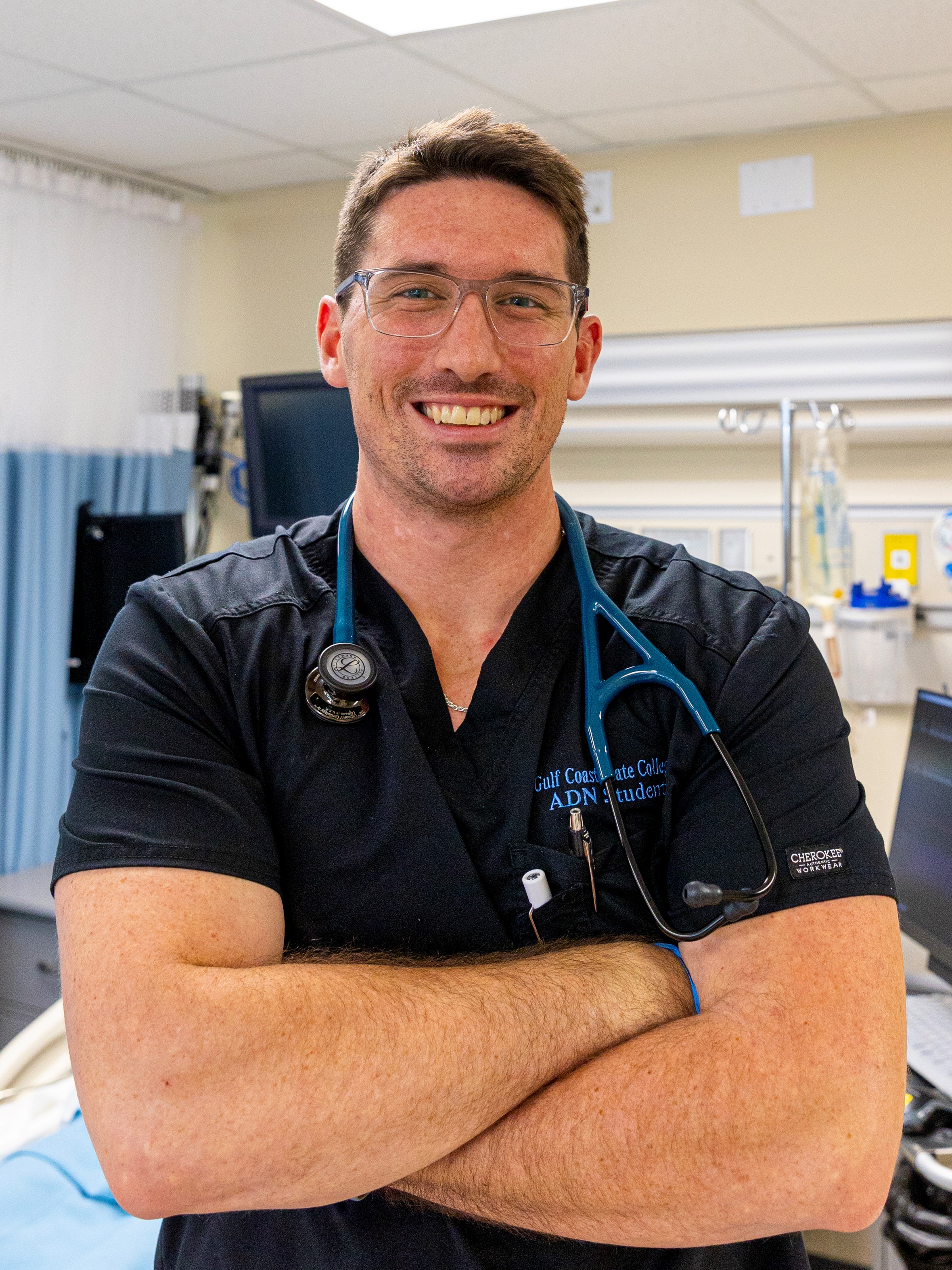 "GCSC has provided me the opportunity to pursue a second career and degree by offering some of the most challenging and invaluable experiences of a lifetime. Curriculum and instructors alike allow students to place themselves in the best position to achieve and succeed in their goals by. My experience so far has been memorable, unlike any I have experienced at university."
Sean Gallagher
Nursing Student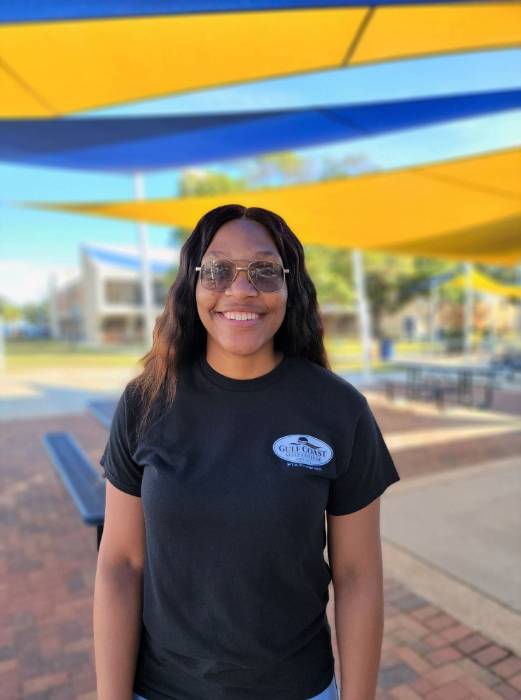 "GCSC promotes a learning environment by providing quality education in a small friendly and inviting atmosphere that promotes comradery and academic excellence. While attending GCSC I had the opportunity to meet like-minded individuals that I now consider friends. The staff of GCSC is welcoming and approachable. The professors are supportive, attentive, and truly want their students to succeed."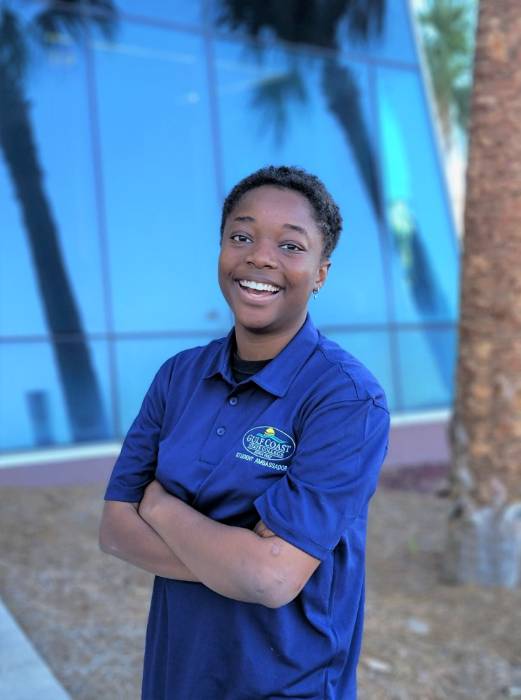 "Gulf Coast State College has one of the best performing arts programs in the Panhandle! I'm able to get hands on experience that prepares me for a career on stage."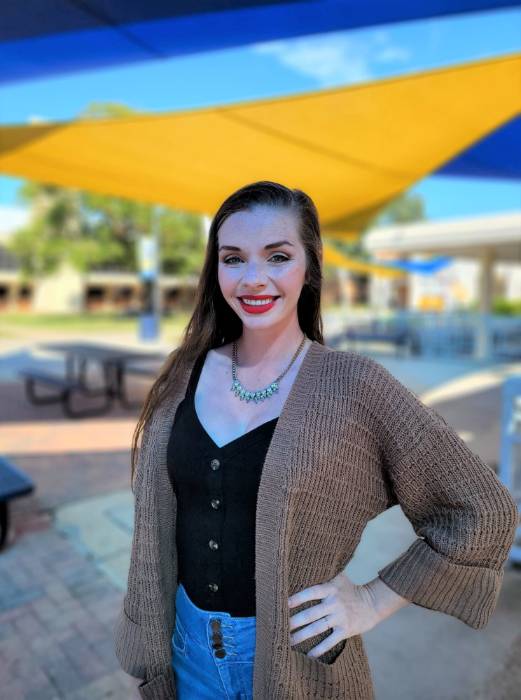 "Online courses at GCSC have made it so accessible and easy for me to learn and complete my degree while still being able to homeschool my son. The convenience of being able to complete online courses on my own schedule has made this semester fun, simple and stress-free. GCSC has many clubs and hosts events frequently, so if you can access the campus, there is no lack of social connection in taking online classes and the college experience is still available to online students. I have loved my time at GCSC and taking classes online has really added to that experience for me."