Contact
Brittany Page, B.A.S., CST, CSFA
Coordinator, Health Sciences, Surgical Services
850.873.3551
bpage2@gulfcoast.edu
Commission on Accreditation of Allied Health Education Programs
9353 - 113th Street North, #7709
Clearwater, Florida 33775
727.210.2350
Careers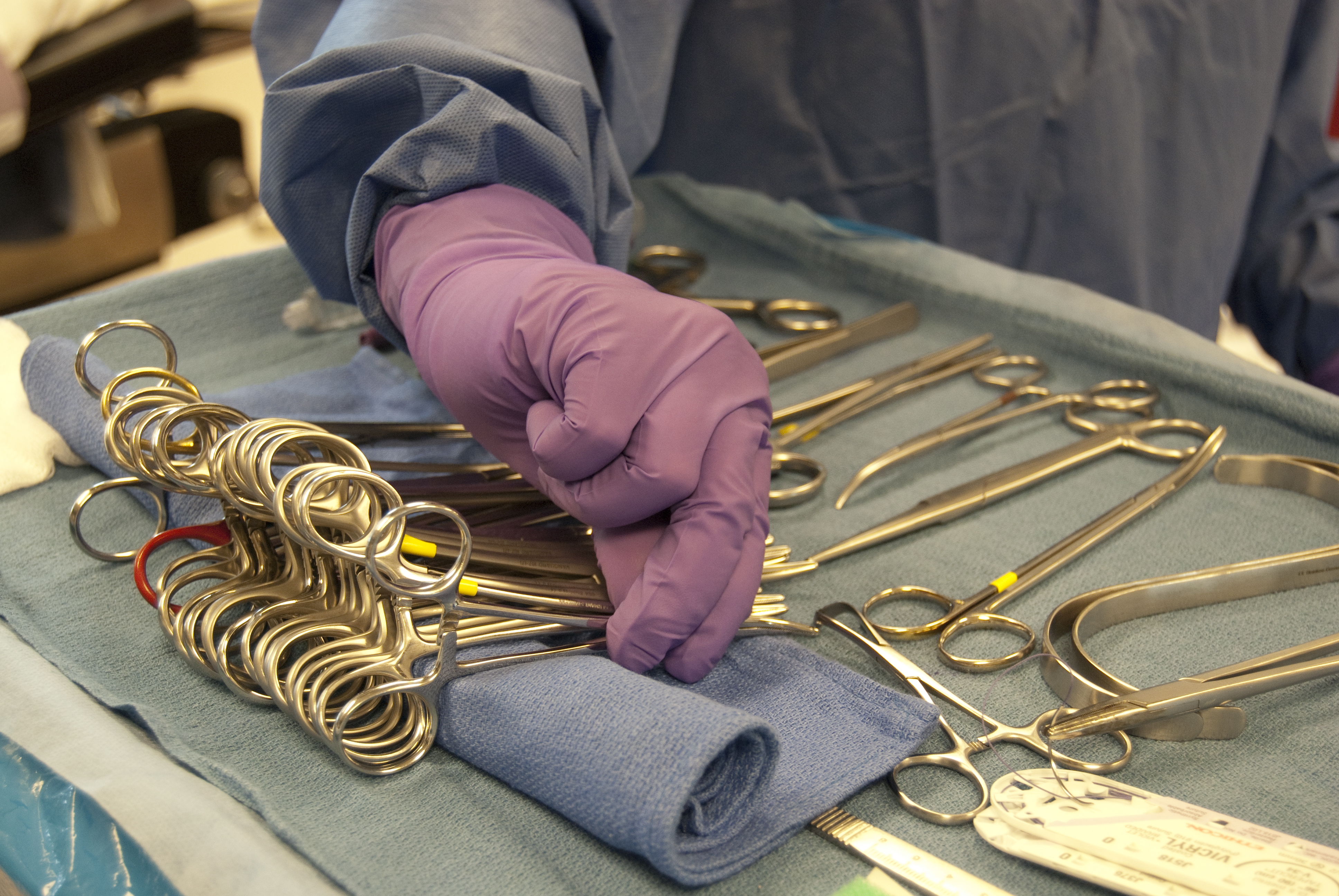 Surgery is an exciting career choice that is constantly evolving as technology and techniques become more advanced. With new advances in robotic surgery, there is an increased need for highly trained individuals who are willing to learn something new on a continuous basis.
Surgical procedures are completed one patient at a time and the primary focus is to provide safe efficient patient care. No two days are the same due to the uniqueness of each patient, new training, or changes in technique or instrumentation. Project Professionalism in education focuses on the behaviors necessary to promote a patient centered effective cohesive team. This unique patient is totally dependent on the highly specialized Operating Room Team from the time the case is scheduled until the case reaches it's conclusion.
Surgery has opportunities available to you on many levels. You can utilize a step-by-step approach that allows you to maximize time and money wisely by choosing an entry point that meets your individual needs. Each choice has its own education requirements.
The sterile team members include the surgeon, first assistant, and surgical scrub. The non-sterile team members include the circulator and anesthesia personnel. Other personnel such as a second scrub or x-ray tech may be needed to perform specialized procedures. As we enter a new era of providing healthcare, we need individuals who are interested in becoming an integral team member in the surgical field.
To find out more about the unique opportunities available visit these websites below.
The Surgical Suite - This page is designed to provide you with an understanding of what happens behind those double doors.

Career Opportunities Overview - Interested in Scrub or Circulator roles in the operating room as a CST or RN? Like working with instruments/supplies or are you seeking an introductory position to help you decide?
The Surgical Technology Program and the Surgical First Assistant Program are accredited by the Commission on Accreditation of Allied Health Education Program upon the recommendation of Accreditation Review Council of Education of Surgical Technology and Surgical Assisting.