Program Snapshot
Academic Credential
Associate in Arts (AA)
Average Time to Complete
2 yrs.
Academic Pathway
Science, Technology, Engineering & Math
Advisor
Terri Bunch
Assistant Professor
850.769.1551 ext. 5148
tbunch@gulfcoast.edu

Senior Administrative Assistant
Kathy Bleday
850.872.3851
kbleday@gulfcoast.edu

ACCESS THE PROGRAM ROADMAP
Medical, AA
Would you like to go to medical school?
Do you like caring for others? Are you interested in the anatomy and physiology of the human body? Have you known a friend or family member with a health care problem that you truly wished you could have helped with? If so, Gulf Coast State College can help prepare you for a career as a physician. As a physician, you will work with patients to help prevent, diagnose and treat a wide variety of injuries, diseases, and disorders. Physicians can specialize in a wide variety of areas from pediatrics to geriatrics, radiology to anesthesiology, surgery to general medicine, and the list goes on. You can work in a hospital, with a group of physicians, or as a solo practitioner. Good doctors are needed everywhere, salaries are among the highest of any profession, and job security is excellent.
Check out the Bureau of Labor Statistics information on wages and job demand for physicians and surgeons.
What does it take to start on the path to your new medical career?
For a career as a physician, you need to earn your bachelor's degree before being accepted into medical school. Gulf Coast State College in Panama City, Florida, has some of the lowest tuition rates in the state, but provides high-quality education. Class sizes are small and offer the ability to have 'one-on-one' attention with your professors. Starting with a two-year degree in Gulf Coast's Medical AA University Transfer Track helps you save money on your overall education costs and prepares you for success at a top university in Florida. Physician educational requirements include 4 years of undergraduate school, 4 years of medical school, and then typically at least four years or more (depending on the chosen specialty) of residency and possibly fellowship training. State medical schools are located at UF, USF, and FSU. The University of Miami has a private medical school. In addition, due to some variability between medical schools, students should also verify the MSAR (Medical School Admission Requirements) website link
It is extremely important to remain in contact with your advisor.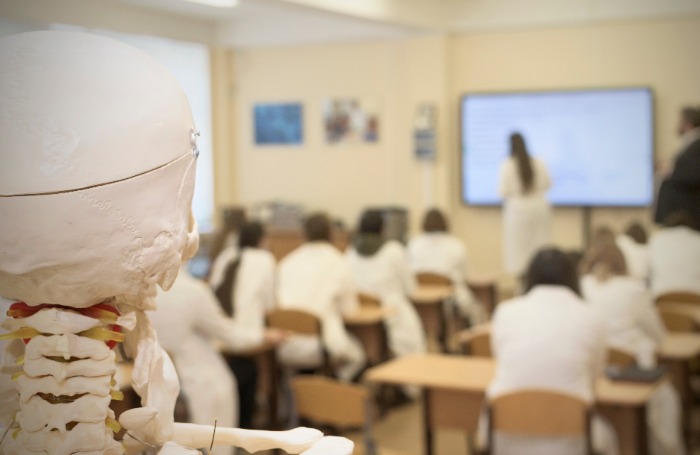 Medical Course Requirements
ENC1101, English I
ENC1102, English II
Visual and Performing Arts
Philosophy/Religion
Literature
MAC1105, College Algebra
MAC2311, Calculus with Analytical Geometry I
MGF1106, Mathematics for Liberal Arts
MGF1107, Survey of Mathematics
STA2023, Statistics

CHM1045, General Chemistry
BSC2010, Biology for Science Majors I
Behavioral Sciences
History
Government
BSC2010L, Biology for Science Maj. I Lab
BSC2011, Biology for Science Majors II
BSC2011L, Biology for Science Maj. II Lab
CHM1045L, General Chemistry Lab
CHM1046, Chemistry with Qual. Analysis
CHM1046L, Chemistry with Qual. Anal. Lab
CHM1045, General Chemistry
CHM2210L, Organic Chemistry I Lab
CHM2211, Organic Chemistry II
CHM2211L, Organic Chemistry II Lab
Approved Physics

What can you do with a Medical AA Degree?
In this field, people find careers as:
Athletic Trainers
Rehabilitation Counselors
Radiologic Technologists and Technicians
Dental Hygienists
Physician Assistants

Gulf Coast alumni of this program have continued their education at:
University of Florida
Florida A & M University
University of South Florida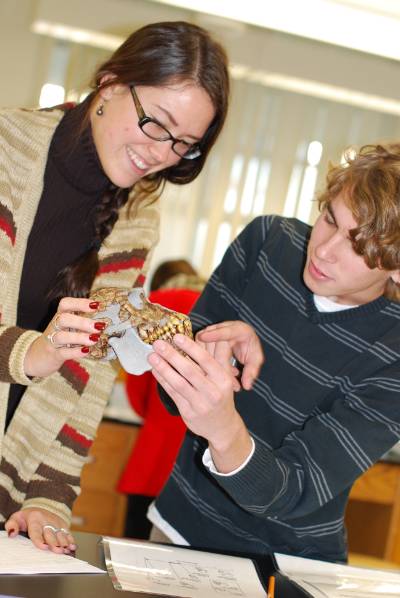 Quality Science Labs for Your Research
Use our science labs to work with fellow students and professors to accomplish exciting research.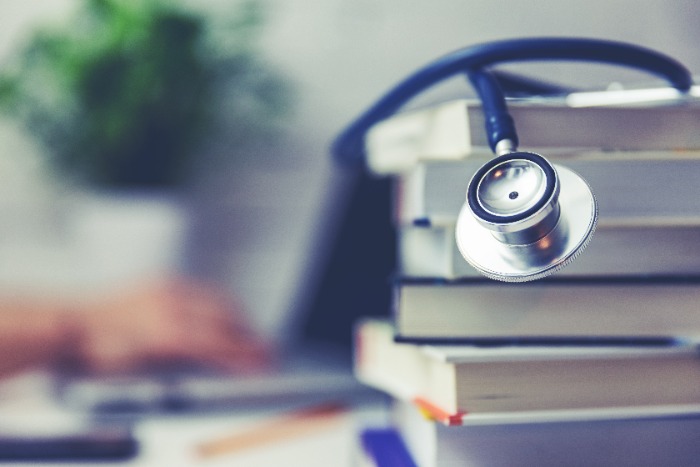 Are you ready to Get Started?
Apply for Financial Aid & Scholarships
There are many options available to help you pay for college. Find out more about scholarships and financial aid at Gulf Coast State College.