save the dates!
Session 1: June 8 - 11, 2020
Session 2: June 15 - 18, 2020
Join us for AP® instruction at one of the world's most beautiful beaches! Gulf Coast State College AP Summer Institute combines learning and leisure by offering the essentials for a successful AP® Institute designed for new and experienced teachers and held in a beautiful beachside community. Spend your free time dining on fresh gulf seafood, shopping or relaxing on white sand beaches!
The AP® experience reflects the heart of what America's education leaders envisioned when they conceived the need for a national curriculum of excellence. It provides teachers with the support and training needed to teach AP® courses. Gulf Coast State College is committed to bring the most qualified and enthusiastic College Board-endorsed consultants to our APSI. Just as important as the many fine attributes of the AP® program is the transformation that takes place in teachers who embrace the AP® perspective.
This AP® Summer Institute has been endorsed by the College Board.
Experience - outstanding faculty consultants
Excellence - affiliation with a major state college
Environment - a beautiful campus along the bay that is the ideal setting for a quiet and calming escape
Education - an AP* experience that will change the way teachers look at education


classes
Session 1: June 8 - 11
AP® Biology
AP® Calculus AB

AP® Computer Science Principles

AP® U.S. Government & Politics

More courses to be confirmed.



Session 2: June 15 - 18
AP® English Literature & Composition

AP® Human Geography

AP® Music Theory (Note: Held at Florida State University in Tallahassee, FL)

AP® U.S. History

More courses to be confirmed.
consultants
Tom Willis, AP® Biology
Tom Willis has been teaching high school science for 26 years, in both public and private institutions. Tom has taught AP Biology for 21 of those years and served as an AP reader and table leader for 18 years, as well as teaching regular and honors Biology, Ecology, Anatomy, Marine Biology, Astronomy, and Psychology. Tom has a B.S. in Applied Biology from Georgia Tech and a M.Ed. in Science Education from Georgia Southern University. Tom is currently teaching at Frederica Academy on St. Simons Island Georgia and is a College Board certified workshop consultant. Tom is also the golf coach at Frederica Academy.
Kenny Moore, AP® Calculus AB
Kenny Moore was born and raised in Waycross, GA where he attended Ware Co. High School. Upon graduation, he attended the University of Georgia in Athens where he earned a BSED in Math Education. He later added a Masters from UGA and an Educational Specialist degree from The State University of West Georgia. Kenny and his wife Teresa recently celebrated their 41st wedding anniversary. They are the proud parents of Kanada and Kaleb, and proud grandparents of Abby, Cason, and Cooper. Kenny began his teaching and coaching career at Jefferson High School in 1976. He later taught and coached at Perry High for 6 years and for 4 years he was the head football coach and Athletic Director at Charlton Co. High School in Folkston, GA. In 1989, the Moore family moved to LaGrange, GA where Kenny has been teaching and coaching at LaGrange High School ever since. Kenny has held several leadership roles in his school, his community, and his church. Over his 43 year career in education, he has received many awards such as STAR Teacher, Teacher of the Year, Coach of the Year in multiple sports, and Community Visionary Award to name a few. Kenny has taught AP Calculus (AB and BC) at LaGrange High for 28 years and has been an AP Calculus reader for 10 years. For several years, he led Calculus workshops for the Georgia State Department of Education. Kenny serves as a consultant with the College Board and has had the great privilege to lead one day workshops and Advanced Placement Summer Institutes in several states. He also had the great honor of leading a 2-day workshop for Chinese and international teaching in Cumming, China.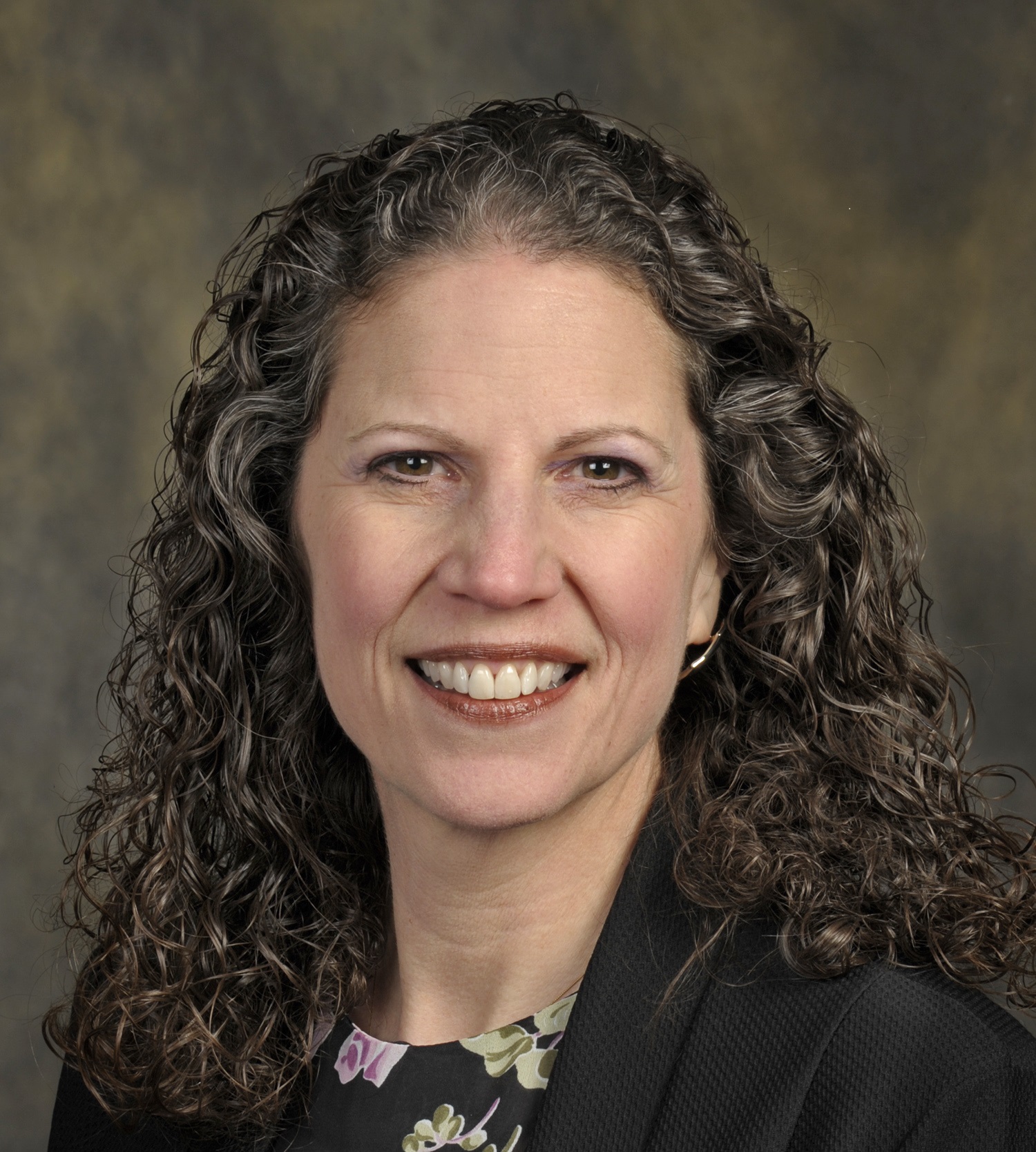 Dr. Terri Fine, AP® U.S. Government and Politics
Terri Susan Fine, Ph.D. is professor of political science at the University of Central Florida (Orlando) where she has taught for 30 years. She is the recipient of 10 undergraduate teaching excellence awards and one university-wide award each in faculty leadership, professional service, scholarship and academic advising. Her courses include "Teaching American Politics and Government" and "American Politics and Policy" at the graduate level and "American National Government", "State and Local Government", "Research Methods", "Politics and Civil Rights", "Religion and Politics", "Civic Engagement", "Teaching American Politics and Government" and "Political Psychology", among others, at the undergraduate level. She has taught courses face to face, on-line and in hybrid formats. She also serves as the content specialist for the Florida Joint Center for Citizenship which takes an active role supporting the implementation of the Sandra Day O'Connor Civic Education Act (2010).
Her involvement in the Advanced Placement U.S. Government and Politics program goes back to 1992 when she first served as a reader. Since that time, she has served as a table leader, and, since 2004, as an endorsed consultant. She served on the Curriculum Development and Assessment Committee for AP U.S. Government and Politics which completed the U.S. Government and Politics course redesign as well as the Test Development Committee. She currently serves as a multiple choice and FRQ item writer for the AP U.S. Government and Politics exam, mentors both AP U.S. Government and Politics classroom teachers and as part of the consultant training program, and conducts syllabus audits as part of the syllabus review process.
Dr. Jolinda M. Collins, AP® English Literature & Composition
Dr. Jolinda M. Collins is a veteran of over 35 years of teaching experience in a variety of settings and levels, including kindergarten, grade 7, grades 9-12, community college, and staff development. Her background includes public and private school as well as urban, rural, and suburban settings. She has taught AP English Literature for over 35 years in Georgia. She was an AP Reader for 15 years and an AP Consultant since 1992, serving as an instructor for College Board workshops and summer institutes. Jolinda was also an instructor for gifted endorsement certification courses for many years. She earned her National Board certification and additional state certification in English Language Arts, Gifted Education, Teacher Support, and Educational Leadership. Her degrees include a B.A. in English, an M.Ed. in Secondary English Education, and a Ph.D. in Language and Literacy from the University of Georgia. Her research interests include student-centered learning and the role of the humanities in a technology-driven world. Her current project is learning to code and use gaming in the LA classroom.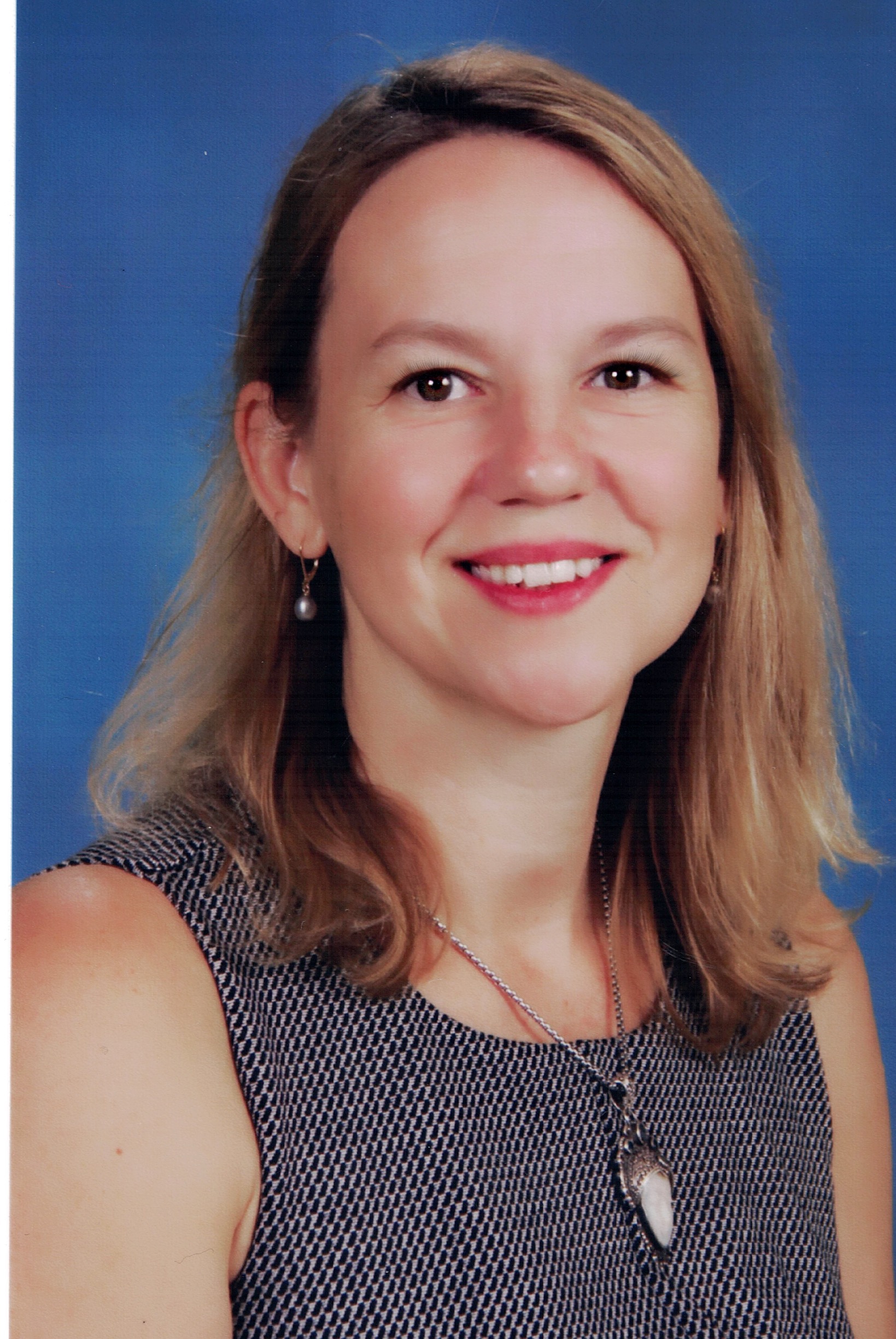 Amy Stalker, AP® Human Geography
Amy Stalker is part of the College Board's leadership team, and has been a Table Leader for the College Board AP Human Geography Reading since 2013. In 2015, she received the National Council for Geographic Education Distinguished Teaching Award. She was also selected to be a delegate at the AP Human Geography South Korea Trip that was sponsored by the Northeast Asian History Foundation. Amy has published a paper for the South Korea Delegation entitled "APHG Testing Process" and an article entitled "APHG Best Teaching Practices and Resources" for the Florida Geographic Alliance. Amy writes questions for the College Board's AP Human Geography National Exam and the National Assessment of Educational Progress (NAEP) Middle School Geography Exam. She has co-led the National Council for Geographic Education's Professional Development for teachers and professors to Cuba in 2016 and 2017. Amy has written questions for the iScore5™ APP, which produces AP exam prep games and materials for AP human geography. Amy has been active in the Florida Geographic Alliance, and held the positions of Newsletter Editor, Advisory Board Member, and AP Human Geography Liaison. She has facilitated workshops at the FL State Geography Bee to help middle school teachers vertically integrate curriculum into APHG. Amy is very active in the Jacksonville World Affairs Council, and is a Great Decisions Teacher. In 2017, she was selected to attend the Great Decisions Teacher, World Affairs Council, Training Institute in New York City. Amy is passionate about Human Geography and is an AP Advocate.
Jane Clendinning, AP® Music Theory

Jane Piper Clendinning is a Professor of Music Theory at Florida State University College of Music in Tallahassee, Florida, where she has taught since 1990. She holds degrees in music theory from Samford University (B.S. and B.M.), North Texas State University (M.M.) and Yale University (M.Phil. and Ph.D.). She has served as a member (1998-2002) and chair (2002-2006) of the AP Music Theory Test Development Committee, has been an AP reader, and is an active College-Board approved consultant for AP Music Theory. Her textbooks The Musician's Guide to Theory and Analysis (W. W. Norton, 3rd edition 2016), The Musician's Guide to Aural Skills (W. W. Norton, 3rd edition 2017), and The Musician's Guide to the Fundamentals (W. W. Norton, 3rd edition 2017) were co-authored with Elizabeth West Marvin (Eastman School of Music), Paul Murphy (Muhlenberg College), and Joel Phillips (Westminster Choir College of Ryder University).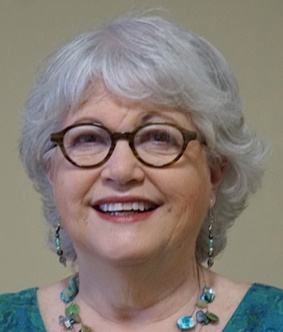 Barbara Ramsey, AP® U.S. History
Barbara Ramsey serves a variety of roles in the College Board's Advanced Placement Program. Her educational background includes a B.S. degree in Social Studies Education and her M.A. degree in History. Her professional experience includes teaching AP U.S. History for over 20 years, serving as Social Studies Department Chair and instituting an Advanced Placement Scholars Program in Tampa, Florida. Barbara has worked with College Board in developing and conducting professional development workshops in AP U.S. History, Pre-AP Strategies, Vertical Teams and Building AP Programs for Administrators. She has served in a leadership role at the AP U.S. History examination readings and as a trainer and mentor of College Board consultants. Through teacher training, Barbara uses her extensive educational and consulting background to facilitate the College Board's mission of access and equity in providing the most rigorous opportunities for all students.
scholarships
Each year, the College Board presents qualified teachers with scholarships to attend an AP Summer Institute (APSI). The application launch date is December 5, 2019. The deadline to apply is February 12, 2020. Scholarship recipients will be notified by March 27, 2020. For more information, visit www.collegeboard.org/APSIScholarships
registration information
Registration Opens mid-December
Early Registration (available until March 31, 2020): $650
Standard Registration (April 1 – May 20): $700
Late Registration (after May 21): $725
Lab Fee: $50 for AP® Biology
Both registration and FULL payment must be received BEFORE May 21, 2020 to avoid the Late Registration fee.
Tuition includes a $50 non-refundable registration fee, cost of instruction, College Board training materials, and lunch Monday – Thursday. Lunch is not provided for AP® Music Theory. A $50 non-refundable registration fee is required before registration is processed.
Confirming your place in class will be finalized when full payment is made.
When registration is successfully completed, a confirmation will be sent via email within 3 business days.
You may pay by district check, personal check, credit card, or school purchase order. You are not fully registered until payment is received. Registration must be accompanied by payment or purchase order to reserve a seat.
Paying by check:
Mail checks and registration form to:
Gulf Coast State College
Attn: Business Affairs Office
5230 West Highway 98
Panama City, FL 32401
Make checks payable to Gulf Coast State College
Late Registration Policy
An additional $25 late processing fee will be charged to participants registering after May 21, 2020.
Course Cancellation Policy
Gulf Coast State College reserves the right to cancel a course if enrollment is insufficient. Courses with insufficient enrollment will be cancelled no later than May 11, 2020. All participants will be notified and receive a full refund. We do not reimburse travel, lodging, or any other expense associated with the institute in the event of a course cancellation.
In the event of an emergency, Gulf Coast State College has the right to cancel an institute at any time.
Refund Policy
If registration is canceled prior to the close of business on May 5, 2020 a full refund will be issued, less a $50.00 cancellation fee.

A cancellation made after these dates will receive no refund. If space is available, refunds may be transferred to another course or another person, in lieu of a cancellation. All cancellation or transfer requests must be submitted to apsi@gulfcoast.edu
Registrants who "no show" are liable for the full tuition amount.
Registrant whose sessions are canceled by the institution due to low enrollment are entitled to a full refund including the $50 non-refundable deposit.
Accommodations
The AP* Summer Institute (with the exception of Music Theory) will be held on the campus of Gulf Coast State College in Student Union East and West.
Parking on campus is free and within easy walking distance to all classes. Required parking passes will be sent to registered students prior to Summer Institute.
Those wishing to travel by air may choose to fly into Northwest Florida Beaches International Airport (ECP) with daily flights provided by Southwest Airlines and Delta Airlines. Panama City Beach is one of the premier tourist destinations in the Southeast.
Recommended Hotels


FAIRFIELD INN & SUITES BY MARRIOTT
• 7718 FRONT BEACH RD, PANAMA CITY BEACH, FL 32407• (850) 234-7422 • DRIVING DISTANCE: 2.85 MILES
Soak up the sun in style at Fairfield Panama City Beach. Just 2 miles from the sugary white sands and crystal-clear waters of the World's Most Beautiful Beaches and 20.4 miles from Northwest Florida Beaches International Airport (ECP). The hotel offers flat-panel TVs and mini-refrigerators in guest rooms and suites, or stay productive with our free Wi-Fi, flexible work desks & ergonomic chairs. Enjoy a complimentary tasty Hot Breakfast buffet.
HOLIDAY INN RESORT• 11127 Front Beach Rd, Panama City Beach, FL 32407 • (850) 234-1111 • DRIVING DISTANCE: 6.55 miles
This Panama City Beach hotel has it all! Relax beach side, take a dip in the gulf-front pool, be entertained, be a pirate, indulge in the Spa, work out in the Fitness Center, enjoy the convenience of on-site dining & lounge options, splash in the water playground, play games as a family, or kick back and enjoy a Dive-Inn Movie, the Holiday Inn Resort has something for you!
Accommodations for Music Theory:
Recommended Hotels in Tallahassee:
Close walking distance (about 3-4 blocks from the College of Music): University Inn & Suites Tallahassee (a former Travelodge) is the closest (2 blocks) and cheapest, but it is old and despite the recent renovation is somewhat scruffy! Safe, but noisy— we don't recommend it, but some choose to stay there for the location and cost. 691 W. Tennessee Street ? Tallahassee, FL 32304 Phone: (850) 224-8161 ? Fax: (850) 222-5688 Email: reservations@universityinntallahassee.com Residence Inn - Tallahassee, Universities at the Capitol (south of the College of Music; recommended; walk is up and down a steep hill) 600 W Gaines St, Tallahassee, FL (850) 329-9080 http://www.marriott.com/hotels/travel/tlhdt-residence-inn-tallahassee-universities-at-the-capitol/
Four Points by Sheraton Tallahassee Downtown (NEW! very close and completely renovated, recommended; has a pool) 316 West Tennessee Street • Tallahassee, FL Phone: (850) 422-0071 • Fax: (850) 422-0067 http://deals.fourpoints.com/Four-Points-Tallahassee-Downtown-Hotel- 3626/so.htm?PS=PS_aa_SpecialtySelect_Google_tallahassee_+four_+points_by_sheraton_Broa d_012612_NAD_FM
Aloft (NEW! About 4 blocks, easy walk; this one has a nice bar and pool, though about a block further from campus than the hotel above; this has been our choice for College of Music guests this year) 200 North Monroe Street · Tallahassee, Fl Phone: (850) 513-0313 Hotel Reservations: 866-932-6282 http://www.alofttallahassee.com/?PS=LGEN_AA_DNAD_CGGL_TPRP
A little farther walking distance, closer to downtown—about a mile Hotel Duval (A boutique hotel on North Monroe Street; relatively expensive. Has a Shula's Steak House and a very fancy lounge on the 8th (top) floor.) https://www.marriott.com/hotels/travel/tlhak-hotel-duval-autograph-collection/?scid=bb1a189a-fec3-4d19-a255-54ba596febe2
Doubletree (An older, but kept up business hotel, just off Park Avenue near downtown) 101 South Adams Street, Tallahassee, Florida, 32301-7774, USA TEL: 1-850-224-5000 http://doubletree3.hilton.com/en/hotels/florida/doubletree-by-hilton-hotel-tallahassee- THLAPDT/index.html?009=e&008=&007=Search&006=11806158374&002=00221379560216 40461&WT.srch=1&012=doubletreeTallahassee
Farther Away: There are hotels of every major chain here in Tallahassee, most near I-10 and not near campus (15-20 minute drive).
Area information
Located steps from the Bay, Gulf Coast State College has some of the most beautiful classroom window views. We are minutes away from Panama City Beach, known for its stunning white sand beaches. Spend evenings taking in the sunset, walking along the coastline, shopping or savoring fresh gulf seafood at one of our many local restaurants. Extend your stay and explore the Florida Panhandle from historic Apalachicola to the World's Luckiest Fishing Village, Destin.
Here's a taste of what our area has to offer:
Q & A
What is APSI?
AP Summer Institutes provide teachers with at least 30 hours of pedagogical- and content-rich training designed to strengthen how they teach AP courses.
College Board-endorsed consultants will guide attendees through College Board resources such as course outlines, content-related handouts, and student samples, scoring guidelines, and commentary from the most recent AP Exam free-response questions.
GCSC signed an endorsement agreement with the College Board to ensure quality and consistency.
Is college credit available?
GCSC is not able to provide college credit for this Institute. In compliance with the College Board, participants with 100 percent attendance records at the institute will receive 3.0 CEUs and a certificate of completion. Participants who attend 90 percent or more of the institute will receive a certificate that they participated in the workshop. Participants will receive up to 32 hours of Continuing Professional Education (CPE) credits or 3.0 Continuing Education Units (CEU).
When are classes held?
Session 1: June 8 - 11, 2020
AP® Biology
AP® Calculus AB
More classes to be confrimed.

Session 2: June 11 – 14
AP® English Literature & Composition

More classes to be confrimed.
Where are classes held?
The AP* Summer Institute (with the exception of Music Theory) will be held on the campus of Gulf Coast State College in the Student Union East building.
More Information? Find out more about Gulf Coast State College Continuing Education by visiting our website.
If you need additional assistance, contact:
Lara Herter, Director, Advanced Placement* Summer Institute
apsi@gulfcoast.edu
T 850.873.3583

*College Board, AP, Advanced Placement, Advanced Placement Program, AP Vertical Teams, Pre-AP and the acorn logo are registered trademarks of the College Board. Used with permission.