Let us Help you achieve your full potential!
The Career Development Center is here to support your exploration of career options, development of professional skills and connections to opportunities after graduation.
While some aspects of your future career plans are uncertain, we are committed to helping you make confident and informed decisions about your ability to leverage your experience as a Commodore.
Plan for success and take advantage of unexpected opportunities. We encourage you to use our services as you experience different phases of the career preparation process.
---
Career Coach is designed to help you find a good career by providing the most current local data on wages, employment, job postings, and associated education and training.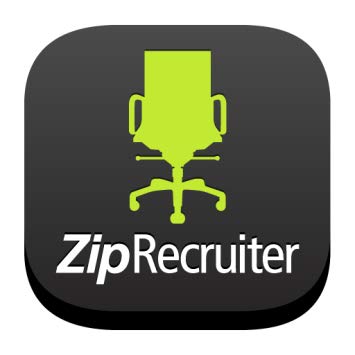 ---
Mediacom: Career Opportunities: Broadband Specialist (Cable Installers): Santa Rosa Beach, Bonifay, Southport, Mexico Beach. Mediacom offers competitive pay, incentive bonuses, advancement opportunities, discounted services and much more! Contact Shari at (850) 934-2521 www.mediacomcable.com/careers or text "Mediacom" to 97211.
Patient Screener: Needed for Tuesdays, Thursdays, and Fridays FROM 8:00AM - 4:30PM: Panama City & Panama City Beach locations: $10.00/hour. Contact Kristin Spurlock, (850) 747-3999 ext. 302.
Destin VIP is seeking Stocking Associates to work at WalMart Supercenter (Pier Park): Hours would be from 1:00PM - 10:00PM OR 10P, - 7AM: $11.00/hour (Biweekly); Dress code includes navy blue shirt, vlack or khaki pants, black or white shoes: For more information please contact Stacy Ann (850) 533-1136 or Anna Kay (850) 714-7248
FedEx Ground is now hiring package handlers. Up to $11.60/hour to start. For more information, text FXGflyer to 33011 or go to GroundWarehouseJobs.fedex.com.
There will be an online Resume Cafe sponsored by the FSU Career Center and Gulf Coast State College that students from both campuses are allowed to attend. Résumé critiques will be provided via Zoom by: Kerigan Marketing Associates; NAVSEA Warfare Centers/Panama City; City of Panama City/Quality of Life; Waffle House:

Location: To held virtually via Zoom. Click the Zoom link here: https://fsu.zoom.us/j/91268458474

When: Tuesday, Sept 15th 9am-11am CST.

How to prepare: Have an electronic copy of your resume (or draft of your resume) prepared to share online. If you have not begun a draft or have a resume, bring a list of past/current experiences, jobs, professional accomplishments, etc. and our employer guests will give guidance on how to begin your draft. Questions? Email Tomorrow Brock at tdbrock@pc.fsu.edu or Jim Allen at jwallen@fsu.edu.

Panama City Beach Sports Complex: There is a youth soccer program beginning on Monday, September 14 called Start Smart Soccer. The Start Smart Soccer Program is a developmentally appropriate introductory soccer program for children 3-5 years old. The program prepares children for organized soccer in a fun, non-threatening environment. Parents work with their children during the skills and drills.

The program will take place on Mondays from 5:15-7:00pm, starting September 14 until October 19. We're looking for a few volunteers that would like to assist with the program, specifically those who are looking for coaching/leadership/teaching opportunities. Volunteers will help setup the field and work with child/parent groups during program activities that include components such as kicking, dribbling, trapping and throw-ins.

If anyone is interested in this volunteer opportunity, they can reach out to Chad Mazur directly at cmazur@sportadvisory.com or 850-588-4908.