Contact
Brittany Page, B.A.S., CST, CSFA
Coordinator, Health Sciences, Surgical Services
850.873.3551
bpage2@gulfcoast.edu
.
Advanced Training Opportunities
Start Here - Go Anywhere!!
A Two Year AA Degree...Can Take You All Over the World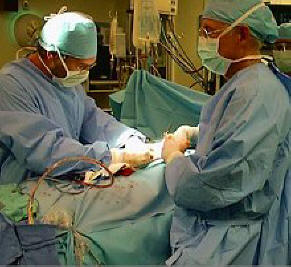 The Operating Room functions as a real team effort and For some programs, more advanced training is needed. The certified first assistant and RNFA programs are offered at GCSC.
However, some of these programs are not available at Gulf Coast State College, but you can prepare here by taking classes in general education, pre-medicine, or nursing that can start you on the right track. Then transfer, saving significant costs while earning in a local environment.
For example to become an anesthesiologist or surgeon. You must attend Med School to become a physician. To become a CRNA, you can start here in Nursing, get your BSN and then progress to Florida State University in Panama City to Earn your Master's degree.
For more information regarding the programs not offered here such as PA, or Surgeon, choose one of the options to the left. But remember....A 2 year AA degree or the AS Degree in Nursing can get your started.