Program Snapshot
Academic Credential
Associate in Science (AS)
Average Time to Complete
2 yrs.
Academic Pathway
Business, Industry, Technology, Manufacturing
Advisor
Paul Ashman, CEPC
Associate Professor, Culinary Management
850.769.1551, ext 5852
pashman@gulfcoast.edu

Advisor
Denise Crider
Chef Instructor
850.769.1551, ext 2848
dcrider@gulfcoast.edu

Academic Program Support Specialist
Jordan Hale
850.872.3828
jhale2@gulfcoast.edu

Visit the Culinary Website
Culinary Management, AS
Enter the Exciting World of Culinary Arts!
A career in Culinary Management offers a rewarding lifelong learning experience in a creative, fast-paced and professional environment. The Culinary Management program at Gulf Coast State College is recognized as one of the top three Culinary programs in Florida.
Housed in the Advanced Technology Center, the kitchen facilities are state of the art and unrivaled in the region. Our classes are taught by professional chefs and have low student-to-teacher ratios. Students will develop professional culinary skills beyond the "knife" and broaden their skill set, preparing them for a variety of positions in the current industry market.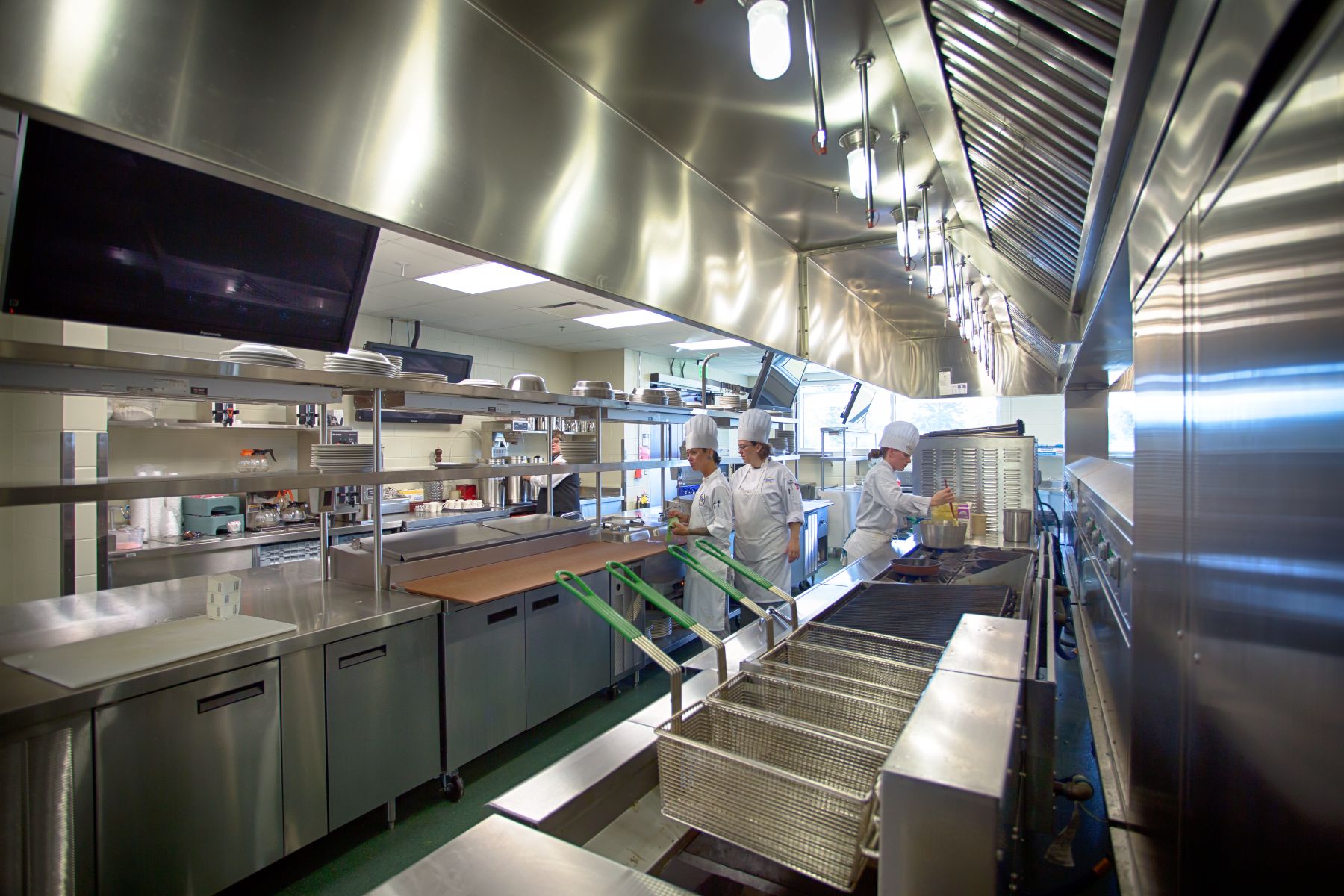 The Patronis Culinary Lab
Culinary Management Program Course Requirements
Select One:
Visual and Performing Arts
Philosophy/Religion
Literature
Select One:
MAC1105, College Algebra
MAC2311, Calculus with Analytical Geometry I
MGF1106, Mathematics for Liberal Arts
MGF1107, Survey of Mathematics

STA2023, Statistics
Select One:
Physical Science
Biological Science
POS2041, American National Government or
AMH2020, United States History II and demonstrate Civic Literacy Competency
FOS2201, Food Service Sanitation and Safety
FSS1202C, Basic Food Preparation
FSS1063C, Food Specialties -Baking
HFT1000, Introduction to Hotel-Restaurant Management
HFT2840C, Dining Room Operations
FSS2224L, Advanced Food Preparation
FSS1105, Food Purchasing
FSS2380, Practicum I - Restaurant
FSS2381, Practicum II - Kitchen
FSS1942, Culinary and Hospitality Externship
HUN1001, Survey of Nutrition
FSS 1248L, Food Spec.-Garde Manger I
FSS2240L, Food Spec.-World Cuisines
HFT2264C, Banquet & Convention Mgmt
FSS2065L, Food Spec.-Pastry
HFT2867C, Wine Essentials
Culinary Management Program Accreditation
The Culinary Management AS degree program at Gulf Coast State College is accredited by the American Culinary Federation, 180 Center Place Way, St. Augustine, FL 32095 , as well as the Florida Department of Education and the Southern Association of Colleges and Schools.
Gulf Coast's Culinary School Ranked 3rd Best in Florida
GCSC's culinary management program has been ranked the third best culinary school in Florida by Best Choice Schools in the "Top 10 Best Culinary Schools in Florida 2016-2017" report. GCSC was selected based on the solid program offerings, professional experiences for students and their accreditation by the American Culinary Federation.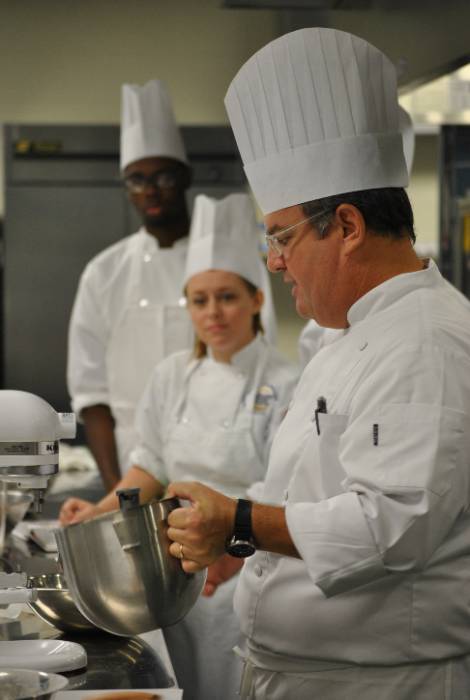 I could have never dreamed that as a student here over 20 years ago my career would bring me full circle back to GCSC!
Paul Ashman
– Associate Professor, Certified Executive Pastry Chef, Gulf Coast Community College 1993
What will you do with a Culinary Management Degree?
In this field, people find careers as:
Butchers and Meat Cutters
Food Service Managers
First-Line Supervisors of Food Preparation and Serving Workers
Butchers and Meat Cutters
Food Service Managers
Gulf Coast alumni of this program have continued their education at:
University of Florida
Florida State University - Panama City
University of Central Florida
Are you ready to Get Started?
Apply for Financial Aid & Scholarships
There are many options available to help you pay for college. Find out more about scholarships and financial aid at Gulf Coast State College.