Program Snapshot
Academic Credential
Associate in Arts (AA)
Average Time to Complete
2 yrs.
Academic Pathway
Science, Technology, Engineering & Math
Advisor
Greg Robinson
Associate Professor, Biology
850.769.1551 ext 2853
grobinso4@gulfcoast.edu

Senior Administrative Assistant
Kathy Bleday
850.872.3851
kbleday@gulfcoast.edu

Visit the Natural Sciences Website
ACCESS THE PROGRAM ROADMAP
Chiropractic Medicine, AA
Take the Next Step Toward the Chiropractic Medicine University Transfer Track Program
Are you interested in helping people heal without resorting to pharmaceuticals? Are you interested in the anatomy and physiology of the human body? If so, consider a career as a Chiropractor. A major worry about healthcare in the United States is the over-reliance by medical professionals on potentially dangerous medications and surgeries. As a result, there has been a boom in the field of "natural" medicine and alternative therapies such as acupuncture and Chiropractic.
As a Chiropractor, you will focus on the interactions of the muscles, bones, and the nervous system to help relieve pain and other problems which patients may have experienced for many years. The word "chiropractic" comes from the Greek word meaning "done by hand." Although many picture a Chiropractor as a "back doctor" spinal adjustment is only one of the many therapies you will use to alleviate pain and other symptoms. A modern Chiropractor has knowledge and experience with exercise science, physical therapy, electrical stimulation therapy, and even nutrition.
The goal of a Chiropractor is to repair the muscle, nerve, and bone damage that causes pain, without relying on potentially addictive and dangerous opioid medicines that mask the pain. With the Baby Boomer population getting older, and the dangers of chronic pain medication usage becoming better known, the demand for Chiropractors is increasing much faster than average. The number of Chiropractic Medicine jobs is expected to grow by 17% through 2024.
For a career in Chiropractic medicine, you do not need to earn your Bachelor's degree before being accepted into a doctoral degree program, but you will need a strong background in the sciences, and many Chiropractic colleges expect you to have completed at least 60-80 semester hours before making application.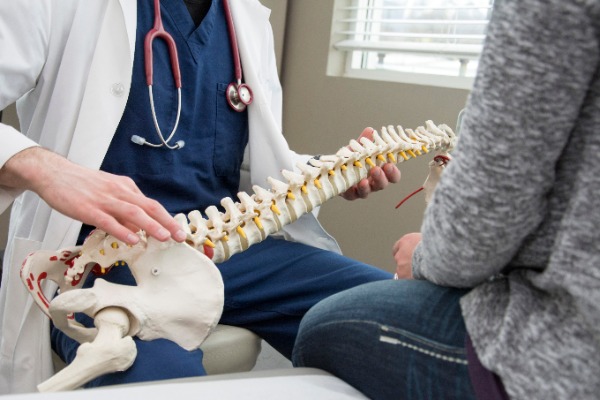 Chiropractic Medicine Course Requirements
ENC1101, English I
ENC1102, English II
Visual and Performing Arts
Philosophy/Religion
Literature
MAC1140, Pre-Calculus Algebra
MAC1114, Trigonometry
CHM1045, General Chemistry
Biological Science
Behavioral Sciences
History
Government
CHM1045L, General Chemistry Lab
CHM1046, Chemistry with Qual. Analysis
CHM1046L, Chemistry with Qual. Anal. Lab
CHM2210, Organic Chemistry I
CHM2210L, Organic Chemistry I Lab
Approved Biology Lab
Approved Biology
Approved Biology Lab
PHY2053, Physics I
PHY2053L, Physics I Lab
PHY2054, Physics II
PHY2054L, Physics II Lab
Elective
What can you do with a Chiropractic Medicine AA Degree?
Chiropractic career options include:
Solo practitioner
Associate with a chiropractic partnership
Sports team chiropractor
Chiropractor with the Veterans Administration or Department of Defense
Corporate chiropractor on-site for companies and organizations
Integrative chiropractic group practitioner
Educator
Researcher
Administrator
Which Florida schools offer Chiropractic Medicine programs?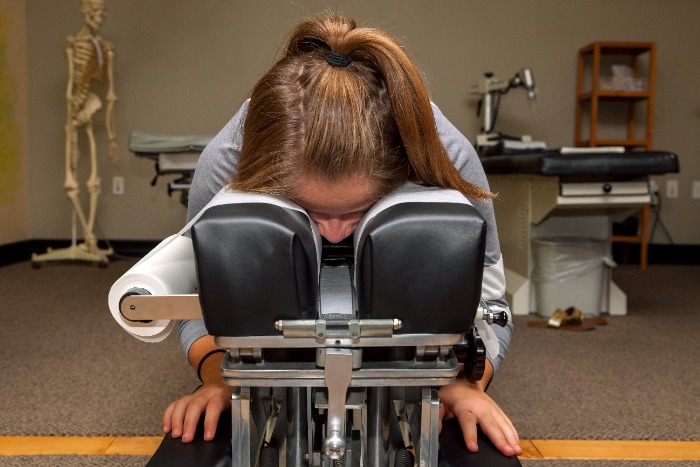 Are you ready to Get Started with Biology?
Apply for Financial Aid & Scholarships
There are many options available to help you pay for college. Find out more about scholarships and financial aid at Gulf Coast State College.