Papercut Public User Registration
Step 1:
Register at: https://papercut.gulfcoast.edu/register.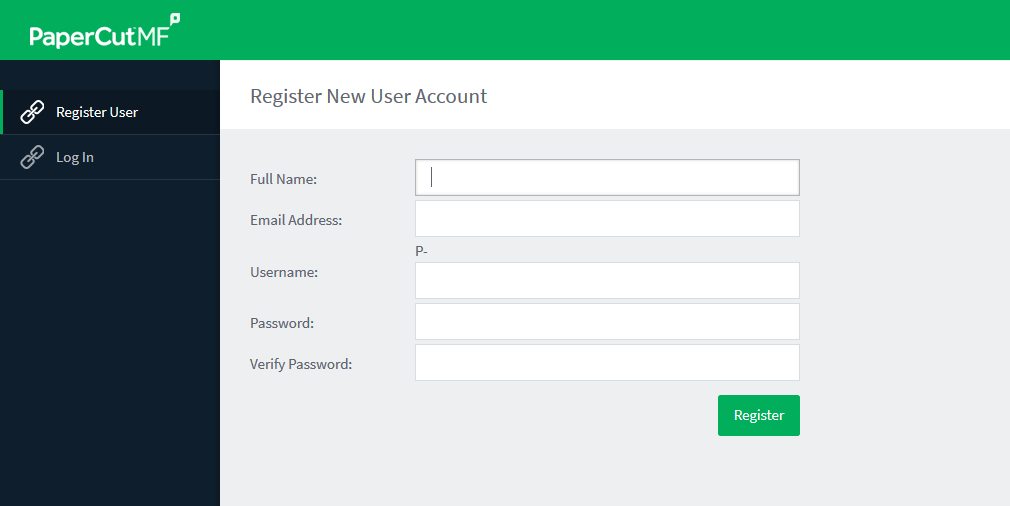 Enter your Full Name, Email Address (Optional), Username, and Password. Usernames will be prepended with a "P-".
Click "Register".
Review your information.

You can use your new public account to print from library computers or release stations after adding credit.

Click "Log in" to go to your account and review transactions, jobs, or stats, web print, or add money via PayPal.