Program Snapshot
Academic Credential
Associate in Science (AS)
Average Time to Complete
21 months
Academic Pathway
Health Sciences
Advisor
Lacy Newsom, M.Ed., RT(R)
Program Coordinator
850.913.3318
lnewsom@gulfcoast.edu

Advisor
Emily Speakman BAS, RT(R)(M)
Assistant Coordinator
850.769.1551 Ext. 5846
espeakma1@gulfcoast.edu

Academic Program Specialist
850.913.3311
Health SciencesGCSC@gulfcoast.edu

Track your progress Degree Audit
Map out your courses Degree Plan
Radiography, AS
Do You Have a Passion for Radiologic Science?
Do you enjoy helping people to be healthier and happier? Perhaps you should consider a career in radiography. Radiographers perform diagnostic imaging examinations using ionizing radiation to help diagnose patients.
The purpose of the Radiography program is to prepare you to become a registered radiographer following successful completion of the sequenced curriculum courses of study and clinical education practice. Graduates who pass the American Registry of Radiologic Technologist's examination will be eligible to work as radiographers in various health care facilities such as hospitals, doctors' offices and sports medicine clinics. Graduate students and radiographers have opportunities to advance their career into Computed Tomography, Magnetic Resonance Imaging, Mammography, Vascular-Interventional and Cardiac Interventional Technology.
The duration of the program is approximately 21 months. Courses must be completed in the prescribed sequence. In addition to general education requirements, students will learn patient care, radiographic pathologies, radiation protection and to safely perform diagnostic radiographic examinations. We use state-of-the-art equipment that allow students to perform imaging exams using computerized and digital imaging, mobile fluoroscopy and mobile imaging.
About the Radiography Program at GCSC
The Radiography program was awarded an 8 year accreditation by the:
Joint Review Committee on Education in Radiologic Technology (JRCERT)
20 North Wacker Drive, Suite 2850
Chicago, IL 60606-2901
(Telephone: 312-704-5300)
(Fax: 312-704-5304)
Website: www.jrcert.org
Email: mail@jrcert.org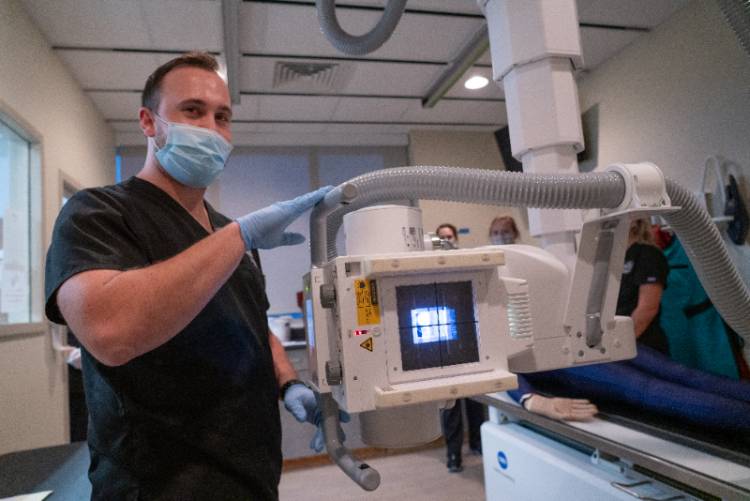 Radiography Course Requirements
Visual & Performing Arts or
Philosophy/Religion or
Literature
Select one from a list of Math courses
American National Government or
United States History II and demonstrate Civic Literacy Competency
Anatomy and Physiology Courses
Imaging Courses
Patient Care Courses
Radiographic Courses
Clinical Education Courses

A complete list of courses with descriptions can be found in the Catalog
What can you do with a Radiography Assistant Degree?
What jobs will you find with a degree in Radiography?
Radiographers
Computed Tomography Technologists
Cardiac Interventional Technologists
Vascular Interventional Technologists
Magnetic Resonance Technologists
Mammographers
Gulf Coast alumni of this program have continued their education at:
Nova Southeastern University
Valencia College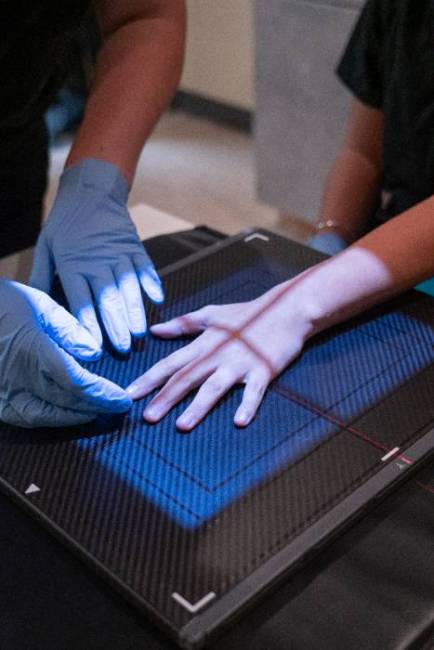 Are you ready to get Started ?
Apply for Financial Aid & Scholarships
There are many options available to help you pay for college. Find out more about scholarships and financial aid at Gulf Coast State College.