Program Snapshot
Academic Credential
Associate in Arts (AA)
Average Time to Complete
2 yrs.
Academic Pathway
Social, Behavioral, Education
Advisor
Dr. Robert Saunders
Chair, Social Sciences Division
850.872.3826
rsaunder2@gulfcoast.edu

Senior Administrative Assistant
Ms. Jody Walton
210 Social Sciences Building
850.872.3825
jwalton1@gulfcoast.edu

Visit the Social Sciences Website
ACCESS THE PROGRAM ROADMAP
Legal Studies, AA
Are You Considering Law School?
Gulf Coast State College students who wish to pursue a career in law require no particular major or transfer track of "law" studies. As undergraduates, students will be encouraged to pursue broadly based studies emphasizing analytical reasoning writing, and oral expression. Students will be expected to show a capacity to perform at an academically rigorous level. Among the many majors approved by the American Bar Association are business, computer science, economics, English, history, linguistics, math, natural sciences, philosophy, political science, psychology, and sociology.
Students may pursue a university transfer track in business, English, one of the social sciences, or follow the general education curriculum. Students are encouraged to investigate the admissions requirements of the university, baccalaureate degree, and law school they wish to attend.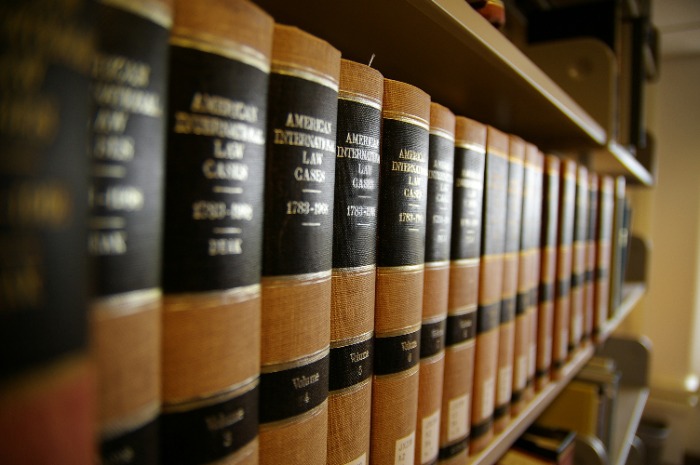 Legal Studies Course Requirements
ENC1101, English I
ENC1102, English II
Visual and Performing Arts
Philosophy/Religion
Literature
Select 6 hours:
MAC1105, College Algebra
MAC2311, Calculus with Analytical Geometry I
MGF1106, Mathematics for Liberal Arts
MGF1107, Survey of Mathematics
STA2023, Statistics

Physical Science
Biological Science
Behavioral Science
History
Government
CCJ 1010, Introduction to Criminology
CCJ 1020, Introduction to Criminal Justice
CJL 2100, Criminal Law
CJL 2130, Evidence
CGS 1570, Microcomputer Application
SYG 2000, Sociology
PSY 2012, Psychology
SPC 1608, Introduction to Public Speaking
What can you do with Legal Studies Associate of Arts?
In this field, people find careers as:
Federal Bureau of Investigation
Drug Enforcement Administration
Prosecuting Attorneys
Defense Attorneys
Judges
Probation and Parole Officers
US Marshall's Service
Bureau of Alcohol, Tobacco and Firearms
Internal Revenue Service
Central Intelligence Agency
Gulf Coast alumni of this program have continued their education at:
University of Florida
Florida State University
University of Miami
Jacksonville University
Florida International University

Are you ready to get started?
Apply for Financial Aid & Scholarships
There are many options available to help you pay for college. Find out more about scholarships and financial aid at Gulf Coast State College.